Resources
Experience is the ultimate authority. Since 2001, we have consistently evolved to the needs of the community. Our space and what we offer in resources are meant to empower our members to be independent storytellers and producers in order to counter the narrative that "Silicon Valley" often writes for them. With a diverse list of programs ranging from weekly open editorial meetings, guided mediation, customized workshops, publishing, resources for teachers, a B&W photography dark room and more, you can partner with De-Bug to provide the tools for resistance through experience.
Contact [email protected] to learn more about our resources.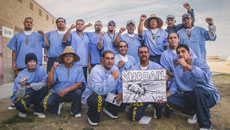 Editorial
We invite you to sit at the table. Share your ideas about important issues in San José every Tuesday at 5:30PM to develop story ideas and projects that may be published in De-Bug's online and print media.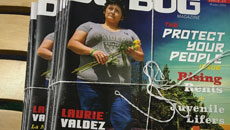 Magazine
De-Bug Magazine is a free and accessible bilingual print publication that features personal stories on community issues and illustrations from local artists.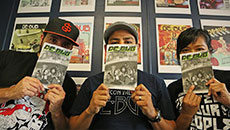 De-Bug Book + Curriculum
The De-Bug book and curriculm focuses on the power of first person counter narratives as a tool for teaching on topics of inequity, gentrication, immigration, urbanization, and more in the Silicon Valley. Connect with us to see how you can use the power of story in your classroom.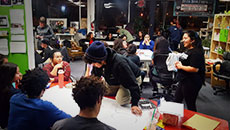 Workshops & Events
We are available for workshops and events that support social justice campaigns, and local grassroot efforts in movement building. Workshops incorporate hands-on activities that range from poetry, writing, zine creation, panel discussions, and more. Contact us to learn about upcoming events or how we can host a workshop for you.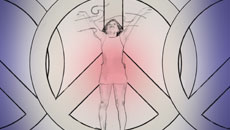 Meditation
Join us in rediscovering the magical effects of stillness. Free guided group meditation led by Liz Gonzalez every Tuesday from 7:30PM-8:30PM.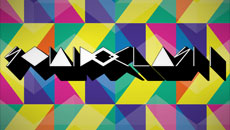 Entrepreneurial
We are individuals who hustle more than the typical 9-5 and believe that this work truly reects Silicon Valley. We embrace the creative, artistic, and entrepreneurial spirit that allows for partnerships and collaborations to thrive in meaningful work behind community movemenet building and campaigns.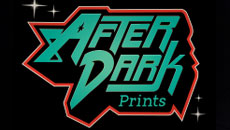 Silk Screen/Printing
From t-shirts, business cards, banners, stickers, brochure and more!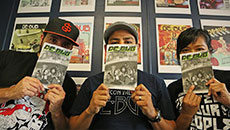 Sound Studio
Currently under construction, we are excited to announce a new addition to how we tell stories at De-Bug. Explore how stories can be told through music, podcasts, interviews, audio diaries, and more.